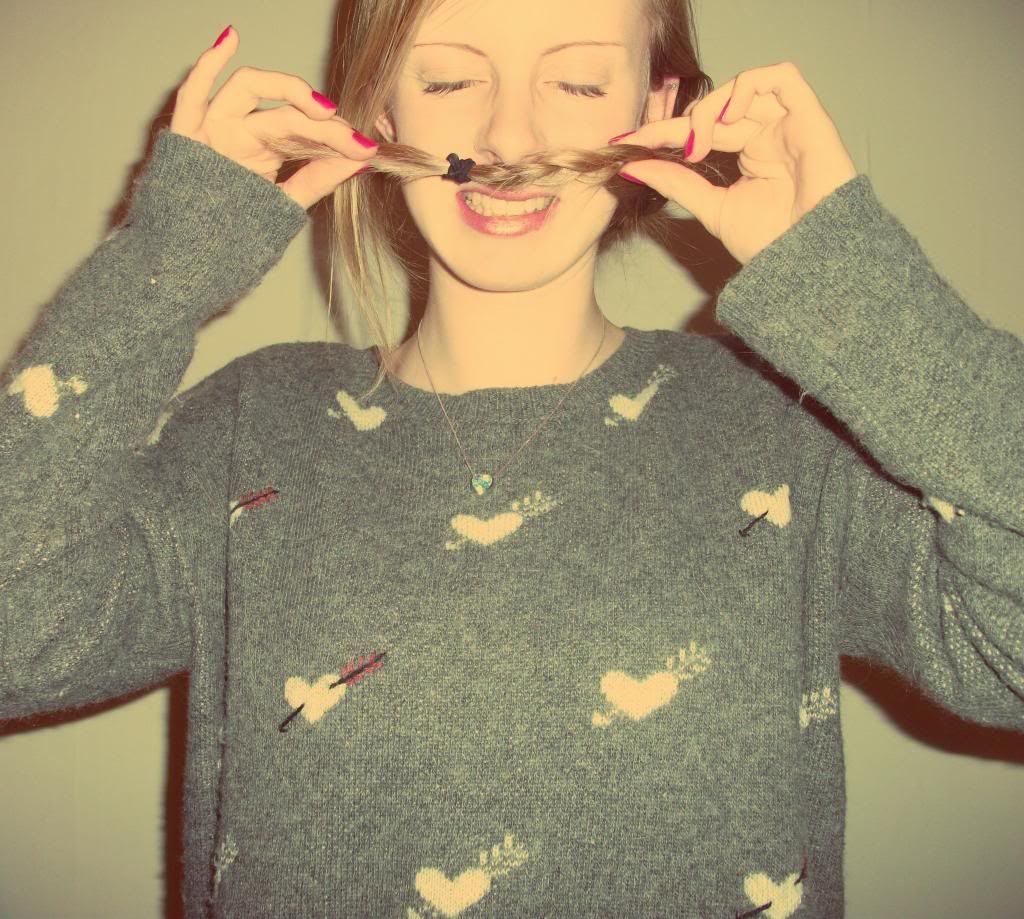 Trying to show you Topshop petite heart and arrow jumper, failing to be sensible in front of the camera!
I got this to wear on christmas day and in a couple of sizes too big as I like jumpers baggy. Its been a new favourite in my wardrobe every since, its so warm and comfortable. The dark grey is so easy to wear in winter and the heart pattern adds a cute touch.
Also wearing Barry M lipstick in 132, pinkie gold sparkle. Its a lovely soft, girly colour with a nice shine like a lipgloss.