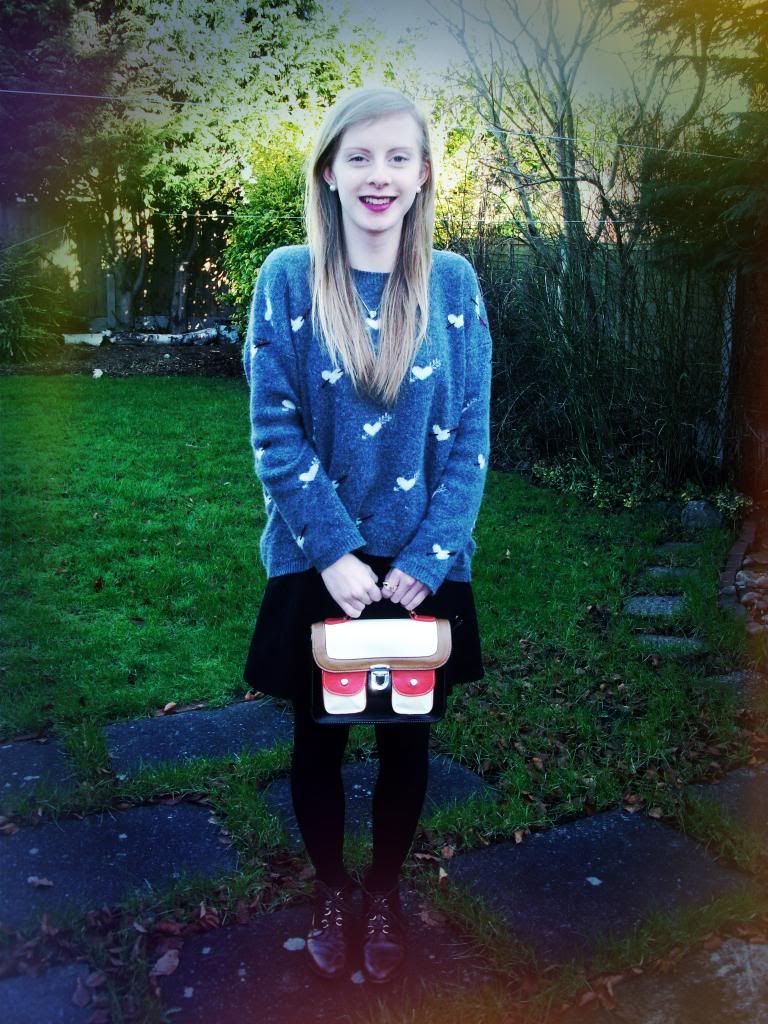 The word February is believed to have derived from the name 'Februa' taken from the Roman 'Festival of Purification'. Its also the month I was born...just so you know.
So I thought I'd get a good start to this month with an outfit post :) This month is all about looking forward to the year ahead and getting back on our feet after the January blues.
I'm wearing my trusty topshop lipstick and jumper (again!). As well as, a black skater skirt from River island and my brown vintage style morris boots from Topshop.
Most importantly featured is my satchel from Bagashu
(
http://www.facebook.com/sassybagashu
), a family friend started up a small shop and I was happy to support her by getting this lovely little bag. Its just the right size for everything I need and I love the colours.
Happy February everyone x