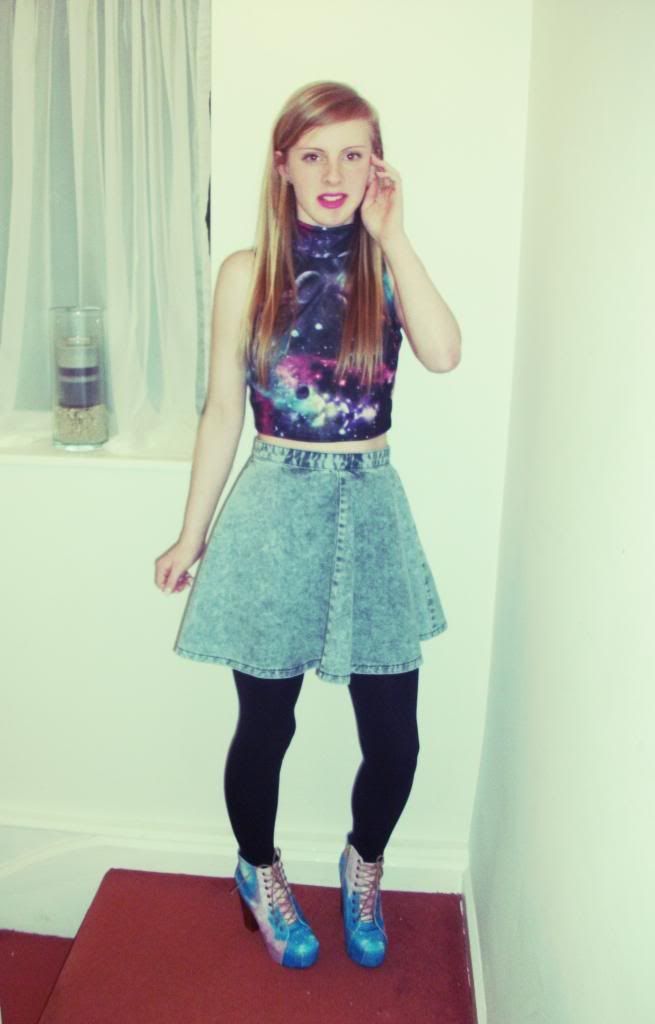 Birthday girl here wanted to show you her new outfit :D When asked what I wanted for my birthday the answer was of course "clothes!".
The turtle neck crop top is an unusual choice for me, I've never been a fan but this galaxy print really caught my eye and its perfect with high waisted skirts. I picked it up at
Missguided.
The denim swing skirt is from Topshop, I love 'flippy' skirts but wanted a change from my black one and the oh-so-common leather look. Denim was the perfect solution and it'll be a key piece in my spring/summer wardrobe. The boot heels are from
Missguided
also, they probably aren't to everyone's taste but again I was just taken by them instantly. I needed a change from black heels and these are super comfortable and a crazy cool galaxy/almost tie-dye print .
Last but not least I am wearing a new lipstick from collection 2000 in pink shock x