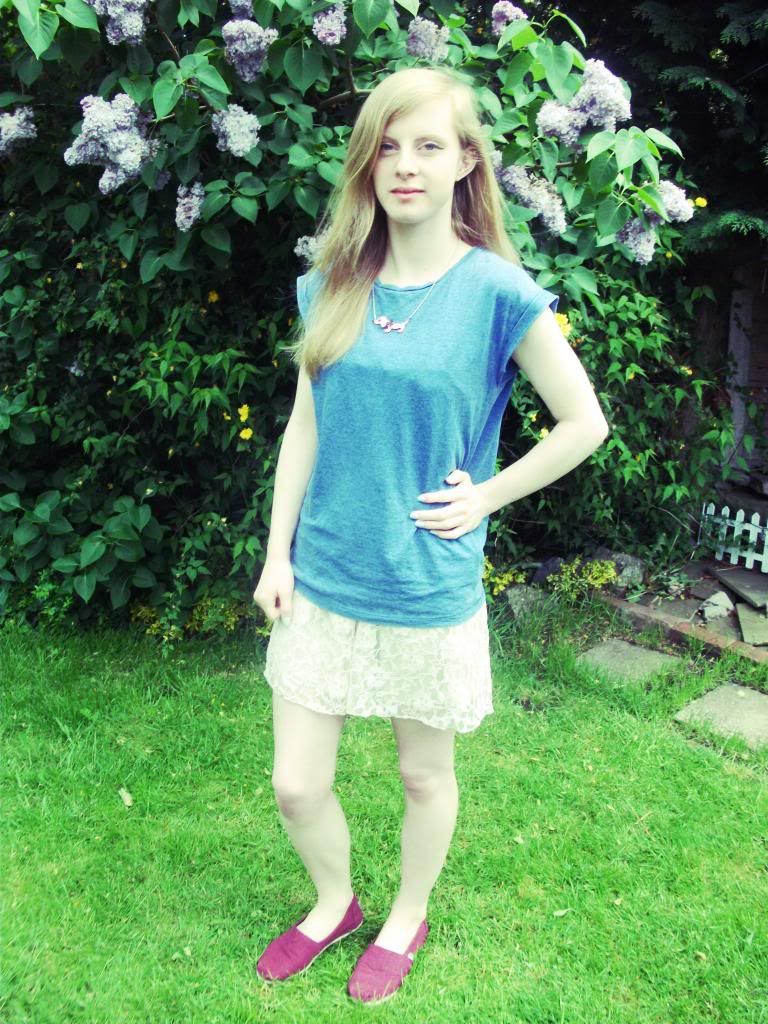 Top: New Look, dress: H&M, shoes: Toms.
I'll make no excuses, I've been de-motivated these past two weeks and mostly kept myself away from the blog. I needed a little recovery time after exams and illness and I'd rather put my full effort into posts. However, todays post highlights a dire need for a new camera and I swear I don't have one leg bigger than the other!
A really casual look as I wanted something light in the brief sunny moments and easy to relax in :) The dress underneath is pretty on its own, but throwing a baggy top on over it tones it down a bit. The shoes again contrast to the dress, I don't like to match colours. I find this top difficult to fit in my wardrobe, but it seems to be complimented best by pastels, hence the baby pink and also baby blue nails.
This necklace is a super sweet acrylic sausage dog I picked up in a small gift shop in Wadebridge. I believe its from a brand called 'Muchamuchacha' (But I could be wrong!). I have seen similar pieces on etsy under the same name.