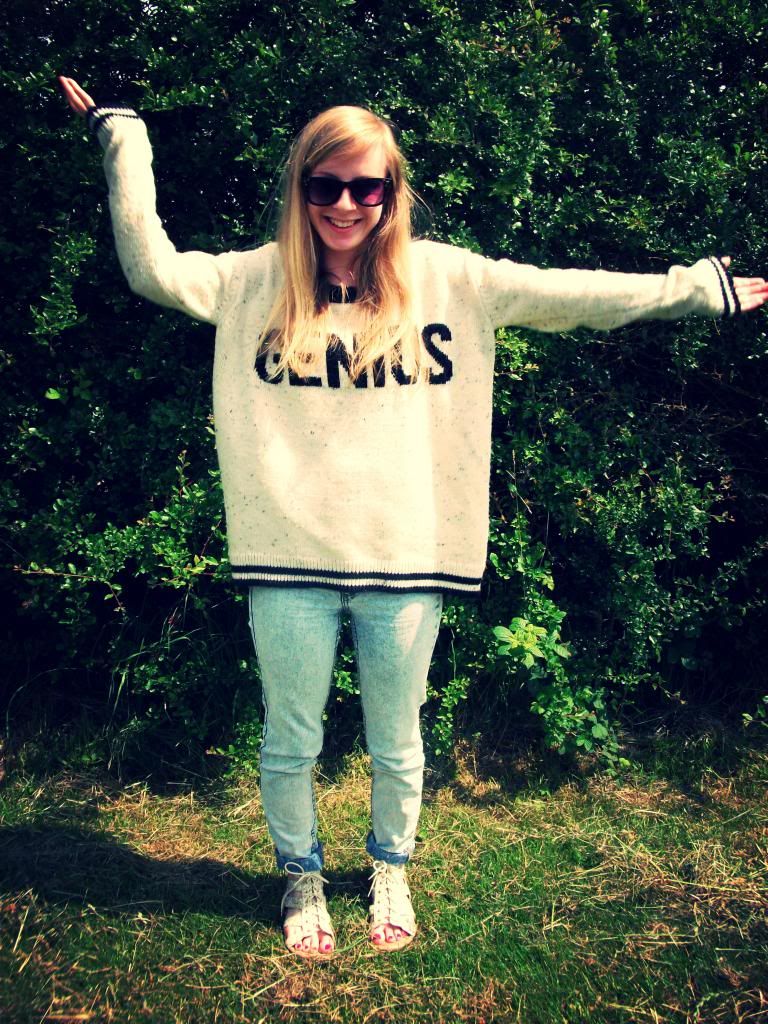 Jumper: Topshop, jeans: H&M, sandals: Miss Selfridge, sunglasses: River Island.
I hate posing. As shown in my mid "I don't know what to do" position :)
But nevertheless an outfit picture went ahead. A laid back approach as the sun rears its head, still sporting a jumper in case of any chilly spots. I found this jumper in the sale at Topshop, it is too big, but the baggy feel is just perfect for me.
These jeans are a beautiful acid wash, but terrible sizing, waist wise they fit like a charm, but my little legs just can't stretch enough to fill them. And so lots of rolling ensues.
I love these sandals, they've certain been well loved over the few years I've had them. The print is simple, but pretty and easy to wear.
Finally, my sunglasses (my only pair) I am unbelievably fussy when it comes to sunglasses. They are easy to fit with my summer outfits, however, broken and on their last legs. A bit of summer wardrobe shopping is in order.