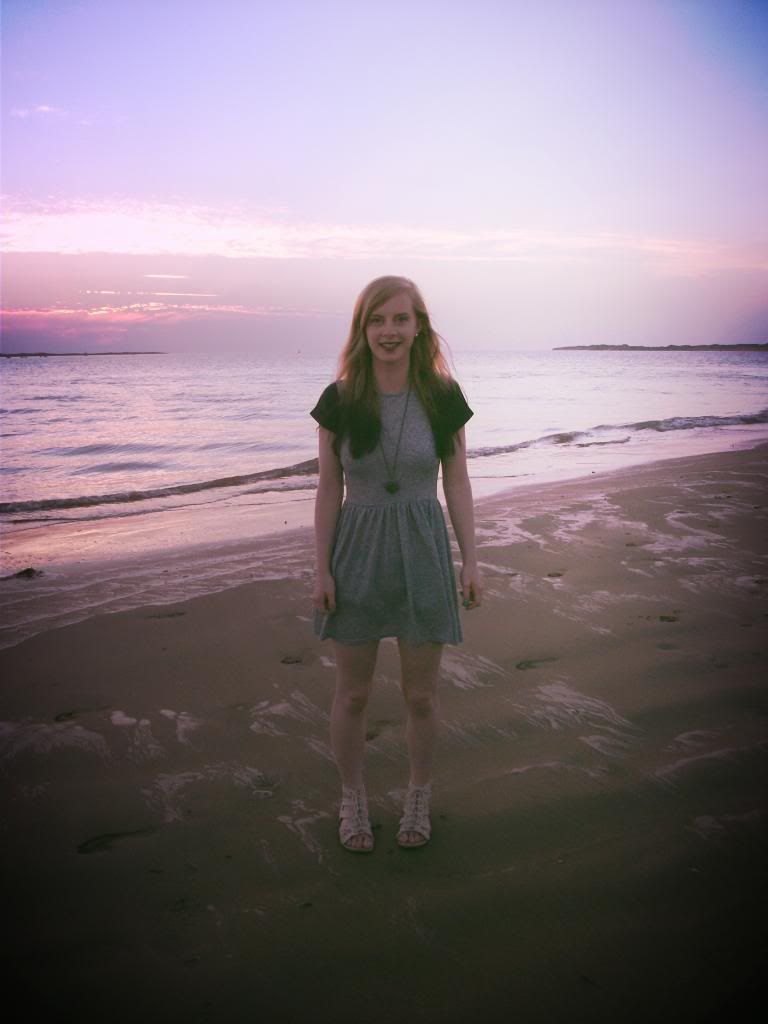 Dress: New Look, Sandals: Miss Selfridge, Necklace: Dorothy Perkins
The last day of Devon was finished with a stroll along the beach at sunset, sounds idyllic I know, but the lighting wasn't great for photos. Unfortunately as well, my holiday wardrobe was rather repetitive as I only took the necessities and a few favourites, hence the lack of outfit posts! But I'm so excited to arrive back and find I hit 50 (and now 53 :D) followers. Its a small gathering by any standards, however I'm so grateful to all of you and looking forward to my future blogging.
In other news, my hair sadly has now faded to more of a plum colour, which I hate, but I'll work with it for the time being.