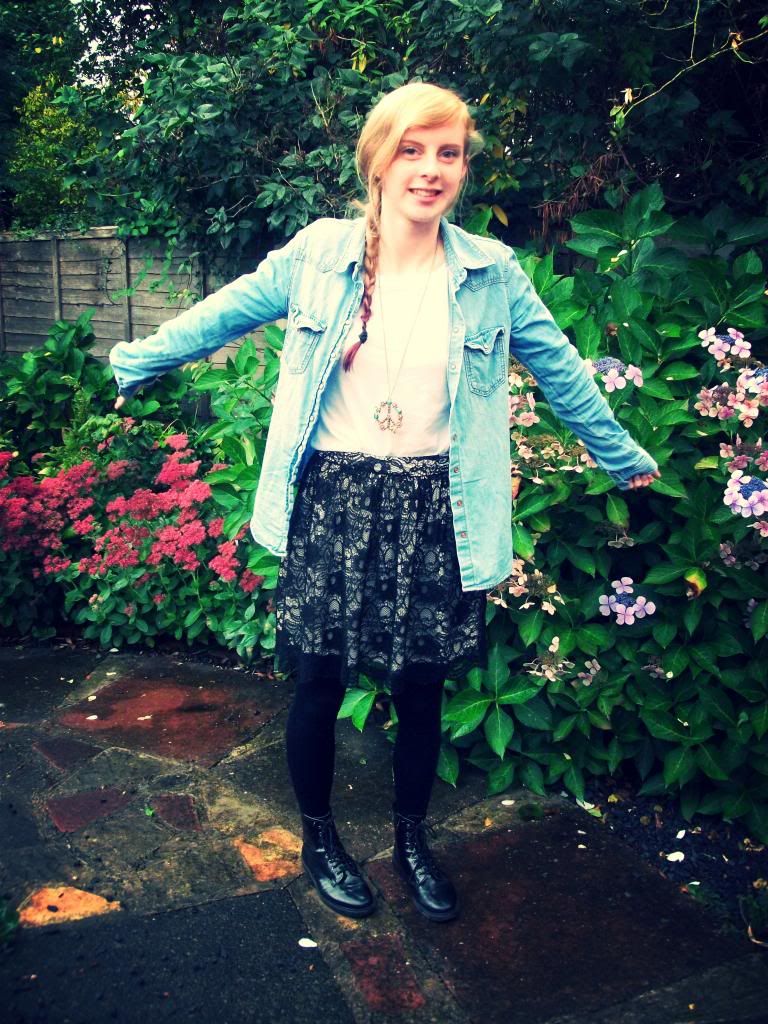 Shirt: H&M, Top: Next, Skirt: New Look, Boots: Topshop, Necklace: New look, Nail varnish: Topshop in Chase.
More awkward "I don't know what to do" posing :)
Lace is always an easy, feminine, but not overly girly option. Its sure to be big again this winter. I picked this up in the New Look Christmas sale a couple of year ago, and even though its not a favourite of mine, its perfect to pair with denim. It can also be easily dressed up or dressed down according to the occasion and since I was just popping out, lazy boots and a shirt it was.
Just a teeny tiny bit of purple left in my hair now, can't wait to get it cut!