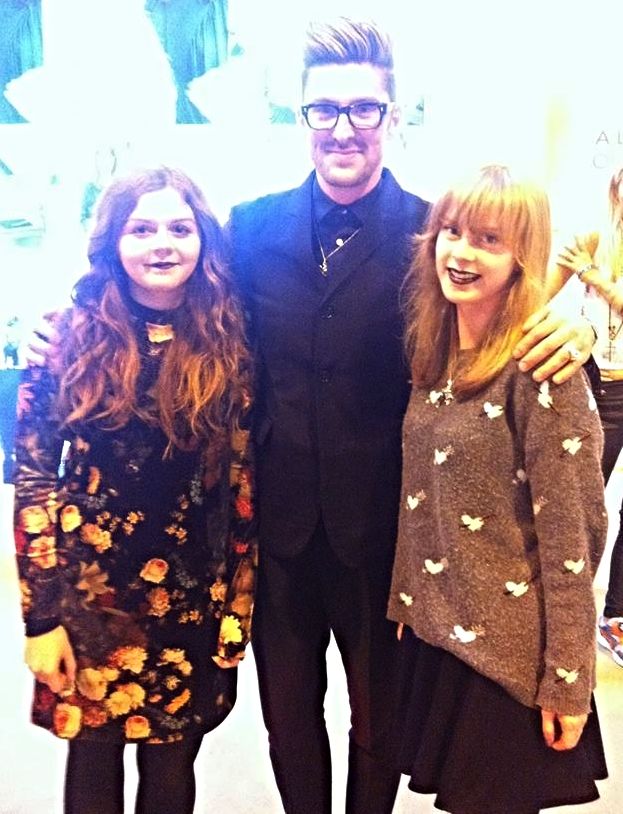 Not sure I could follow my previous two posts in any better way than the holy grail himself...
Sunday was a whirlwind of a day, I was so excited to go to The Clothes Show and have a shopping trip whilst indulging in all the catwalk beauty. To see Henry Holland present the show made me feel giddy with excitement, as its quite clear he's a huge inspiration to me. Then, out of the blue I turned a corner and spotted that trademark hair and glasses. He was wonderful to stay to take pictures, I only wish I could have had a chat with him, but I was too busy containing the fangirl squeals!
Definitely recommend The Clothes show for any fashion or cosmetic fanatics, there's a huge range of products to keep you occupied. My highlight was the vintage stands with mountains of Christmas jumpers to choose from and the only downside is how busy the show is. Looking forward to showing my purchases soon.