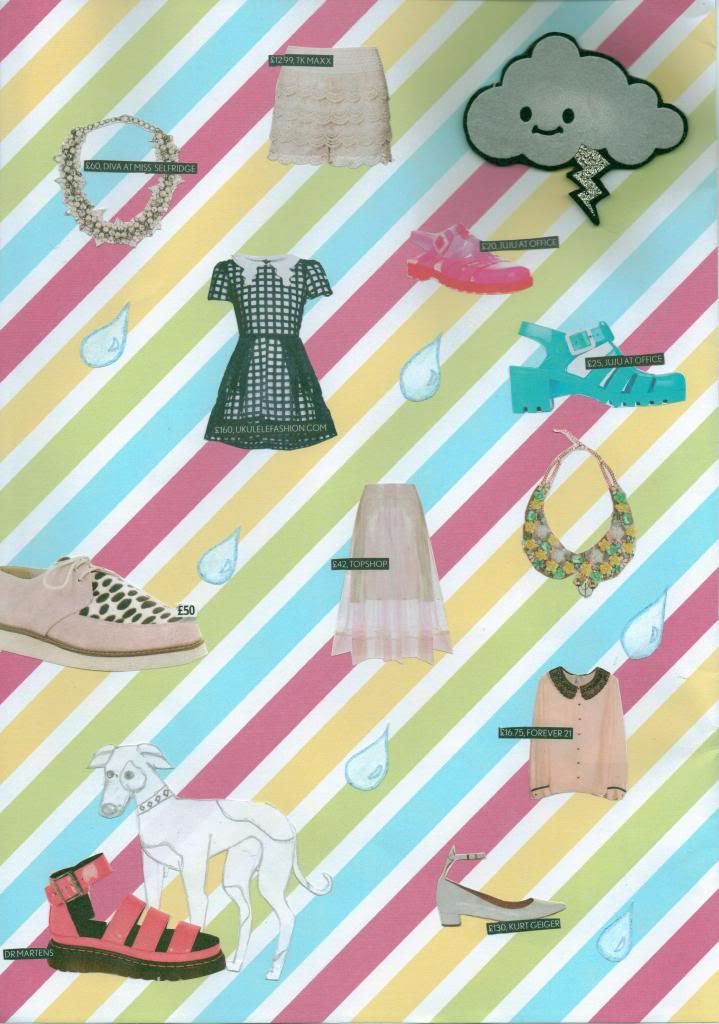 "Spring passes and one remembers one's innocence.
Summer passes and one remembers one's exuberance.
Autumn passes and one remembers one's reverence.
Winter passes and one remembers one's perseverance."
Though we've not yet left the dark and gloomy depths of winter, I find my thoughts drifting towards spring and the refresh it brings to fashion. With happier pastels and such sweet childish quirks overtaking our wardrobes. 2013 saw the domination of the peter pan collar throughout the seasons, as well as, the Jelly sandal madness. I've yet to fully indulge in these and look forward to moving away from the edgy to the innocence. I'm also looking to make more of an effort with girly motifs in the coming months. Having already delved into pointed flats, statement necklaces are next on my wish list along with some feminine frocks and heaps of makeup on there too.
But for now I'll have to stick to my boots, tights and wrapped up a coat until the wind and rain passes.