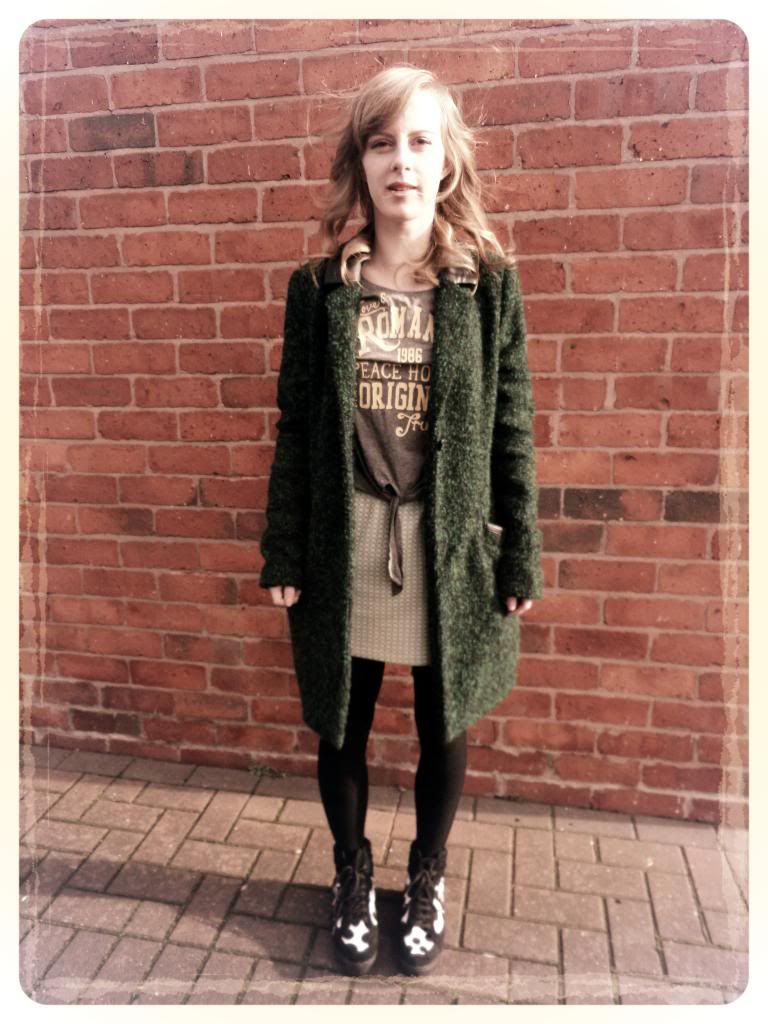 Coat: H! by Henry Holland at Debenhams, Top: H&M, Skirt: Vintage (Simone Hooper), Shoes: Topshop.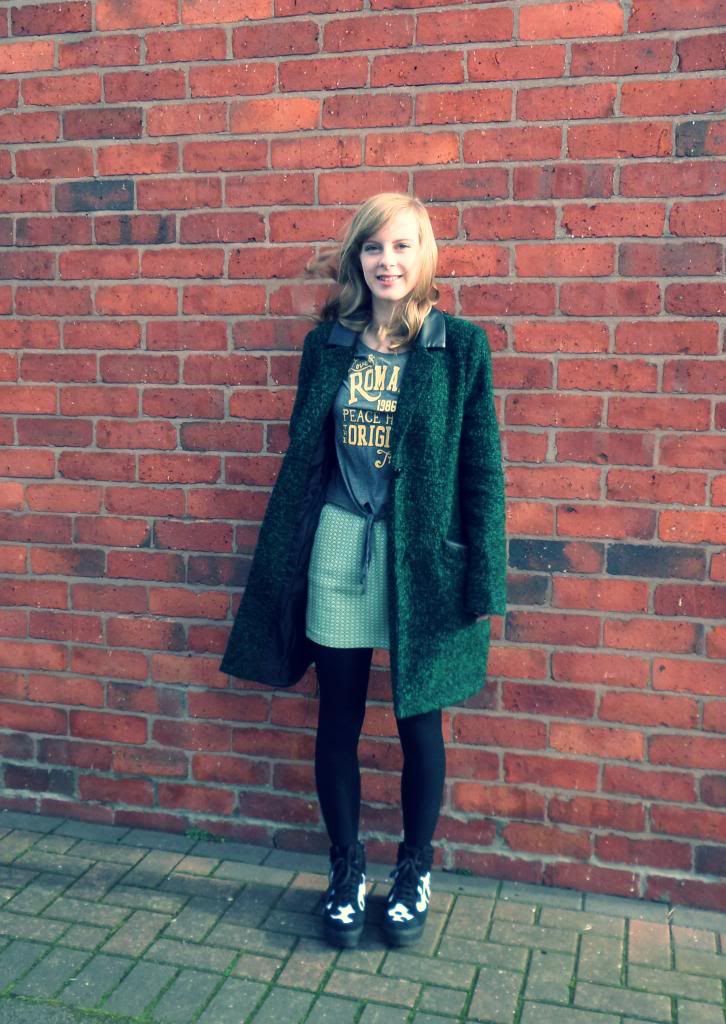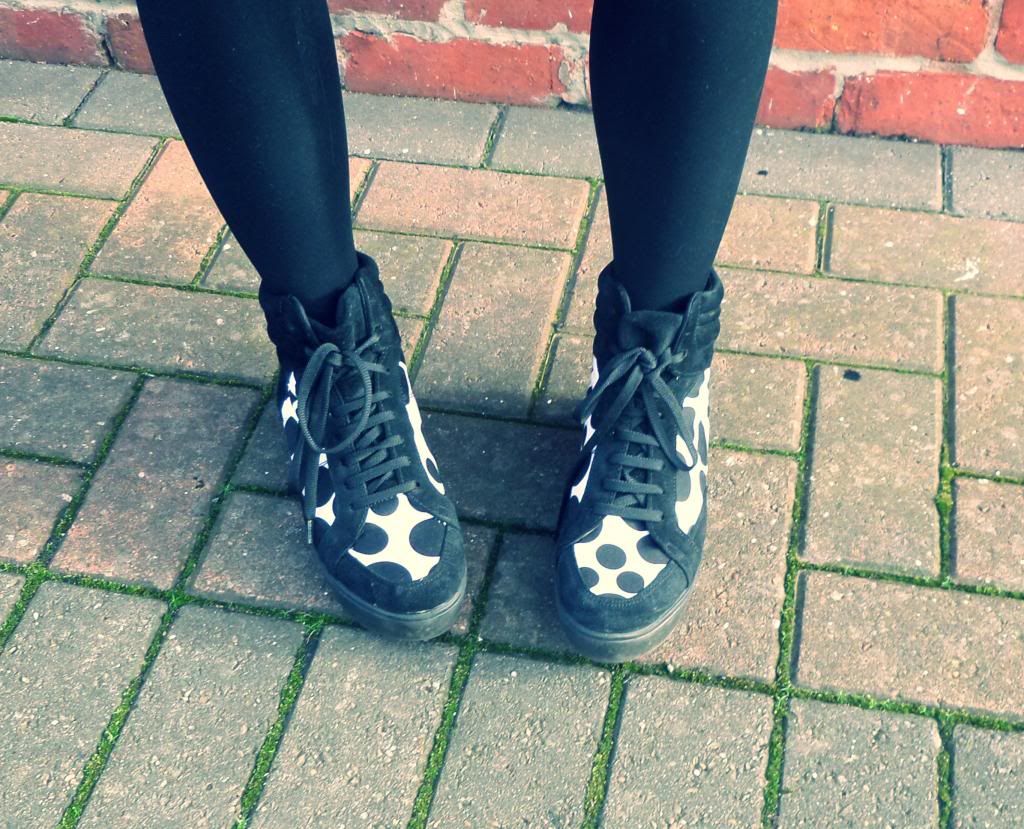 Gosh was it windy yesterday, I was lucky to get any shots where my hair wasn't covering my face! I was going out to eat and since I've been living in this skirt recently, I thought I ought to show it more here :) On the flip side I've slightly neglected my flatform trainers, though I shouldn't as they really do extend my little legs and the polka dots pop out. Finally, the top is actually borrowed from my sister's wardrobe, the tie front and bright yellow writing really fits with the sporty feel of the trainers. Whilst the grey colouring still compliments the vintage feel and the greens.
I also curled my hair for a change, it feels so lovely and bouncy once its done...shame about burning my thumb in doing so (curlers are not designed for klutz like me!). Paired with my favourite cream eye shadow, Maybelline's 24hr color tattoo in on-and-on bronze, and gel eyeliner to give a more glam look.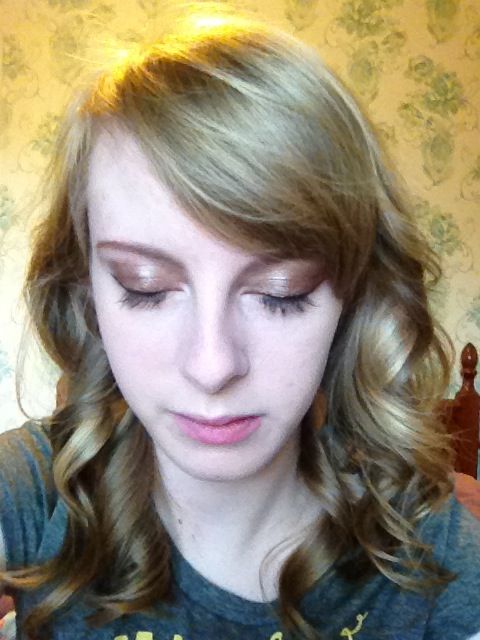 On a side note, I've now received all 3 of my university offers for fashion courses (Fashion retail management/fashion management)!!! I'm so excited, but now the hard stuff starts x