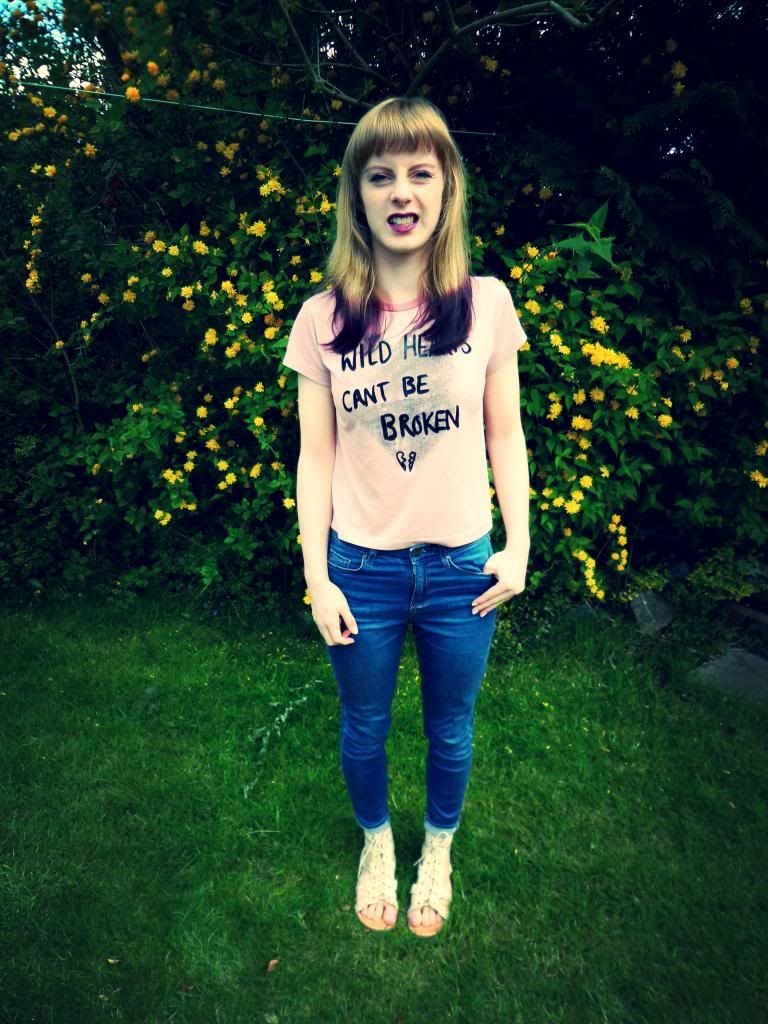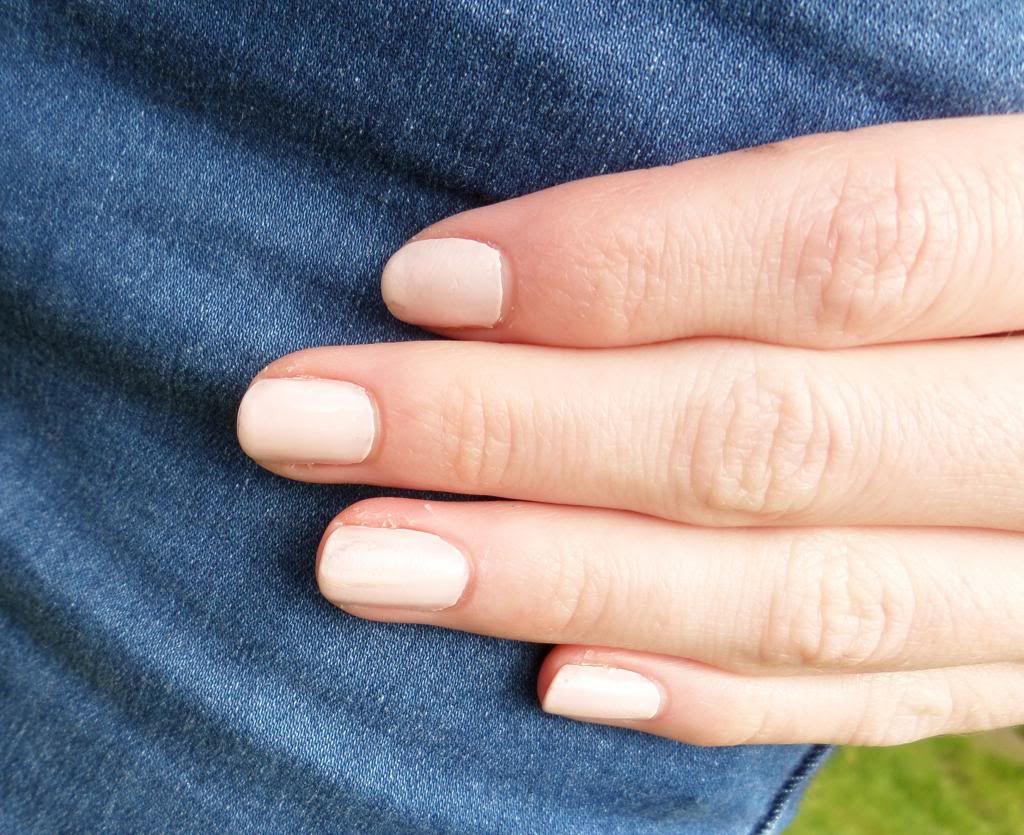 Top: New Look, Jeans: Topshop, Sandals: Miss Selfridge, Nails (fingers): Essie in Muchi Muchi, Nails (Toes): BarryM in Berry.
A really simple and quick look to pop out for a walk with friends. Whilst I have lived in these jeans over the past month or so, I just can't get over how well they fit into my wardrobe. And these sandals are truly the most comfortable ones I've ever worn and they add a really nice girly burst of floral. Finally, I thought I'd continue the girly/casual feel with a pink caption tee, complete with 'velvet' lettering to add a bit of texture.
FOTD: Revlon Colorburst Matte Balm Shameless (215), Maybelline Lasting Drama Gel eyeliner, L'Oreal Super Liner Blackbuster, L'Oreal Volume Million lashes Noir Excess.
I claim zero makeup expertise, but this is my favourite look at the moment. I've replaced my No.1 Topshop Lipstick Inhibiton with a new Revlon Matte Balm. The colour has more of a pink undertone and I love the 'twisting stick' application. But the formulation is definitely more matte/a little dry and I'm not convinced it stays as long as the Topshop one. For my eyeliner I've been using gel liner for a while now, however, creating a neat flick proves very difficult with a brush. Hence I've taken to using Blackbuster 'pen' liner for my flicks. I find the thickness of the pen too messy and shiny (?) to do a complete line, but the accuracy of the tip is great for little details.